History and Corporate Video
History and Corporate Video
History
Crescent Girls' School began its history in 1955 as Alexandra Estate Secondary School. The school assumed its current name when male students were transferred to Pasir Panjang Secondary School the following year. At end 1990, the school moved to temporary premises at Queensway to enable the rebuilding to be carried out. In January 1994, the school moved into the newly completed premises at its original site.
In 1996, Crescent Girls' School was accorded Autonomous School status and in 2007, it was selected as one of the pioneer FutureSchools@Singapore.The school's crest, motto and song date from its early history and its distinctive yellow and peacock blue uniform has also remained very much as it is today.
The school building has 9 blocks of facilities to provide a physical environment conducive for learning. The names of the blocks reflect the roads, places and buildings in the vicinity.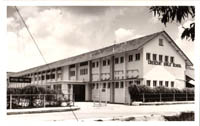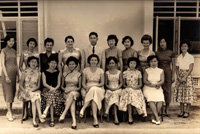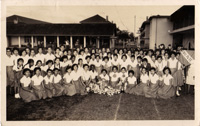 Corporate Video